You've heard of these lot, right? There's a film about them with Ashton Kutcher. The most recent generation of Apple tablets are even harder, better, faster, stronger and, er, smaller than the last. Available in 16GB, 32GB, 64GB and 128GB models, with wifi alone or wifi and 3G/4G.
Description
Who is it for? Parents who are fine letting their kids get their sticky hands all over their cool shiny multifunctional gadgets.
What are the benefits? Well, it's an Apple product. So it's speedy and easy-to-use as it is ubiqitous, and the accompanying app store is pretty much unparalled with its catalogue of fun and educational things for kids to do.
What's so awesome about it? Tablet computers are a pretty great way of getting children used to tech.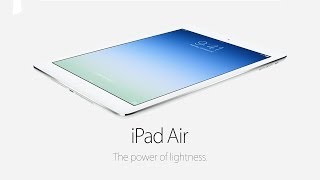 Related questions